This Ford Edge dashboard light guide is designed to teach you and all drivers in Fairlawn, Akron, and Cleveland what to look out for while you're on the road. The dashboard lights that Ford has created serve a particular purpose. If a certain symbol appears, it means an aspect of your vehicle isn't performing properly.
In this event, you'll need to bring your Ford Edge into the shop so a professional can inspect it. So, learn about the various symbols on your dashboard and if you have questions, contact Montrose Ford of Fairlawn!
Battery Light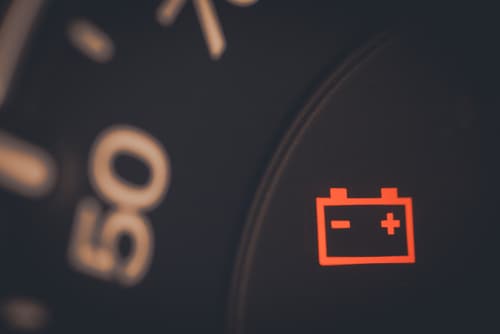 The battery warning light simply looks like a small battery with a plus sign in the top right corner, and a minus sign in the top left corner. This will appear if your battery is running low on juice or is malfunctioning.

Brake System
Your brake system dashboard light looks like an exclamation mark inside a circle, inside a pair of parentheses. This will appear if your brakes are malfunctioning or your brake fluid is beginning to run low.  For assistance, schedule a service appointment today!
Engine Coolant Temperature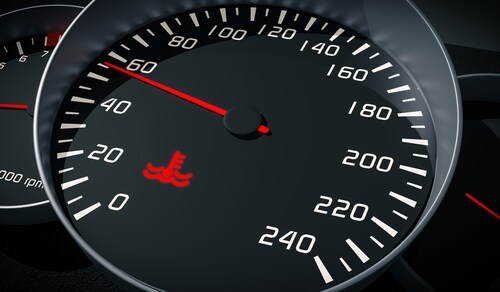 On a particularly hot summer day, you may see your engine coolant temperature light pop up. This looks like a floating signpost with three distinct notches pointing to the right.

If this appears, it means your engine is starting to overheat. You can help your Ford Edge cool down by pulling off to the side of the road and turning off the engine briefly.
Engine Oil Light
Your motor oil is the lifeblood of your Ford Edge. If it begins to run low or wear down, you'll see the engine oil light appear, which looks like a leaking oil can. In this scenario, you'll want to have your car inspected immediately by an oil change expert.
Front Airbag
The front airbag light looks like a large circle in front of a person sitting with their seat belt on. This warning indicates that your front airbag is not working properly. This should be taken care of quickly, because there's a chance your airbag won't deploy if this light is on. You'll want to take your Ford Edge to our service center as soon as possible.
Low Fuel Level
The low fuel level dashboard light looks like your typical gas pump, and it appears if your tank is running low on gas. If you see this symbol appear in your Ford Edge, you'll likely have around 50 miles worth of gas remaining.
Low Tire Pressure Warning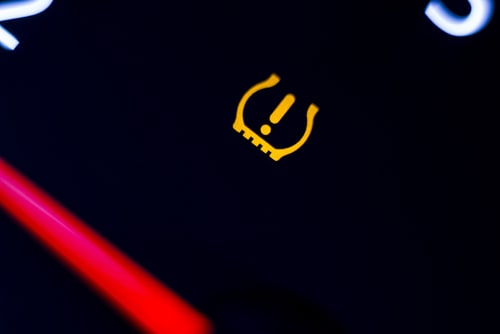 The low tire pressure warning light is designed to let you know that one or more of your tires are below the recommended level. If you fill your tires up, and the light disappears only to reappear within a week's time, one of your tires may be leaking.

Get to Know Your Ford Edge Dashboard Lights
This Ford Edge dashboard lights guide can be used as a key reference for drivers in Fairlawn, Akron, and Cleveland. If you happen to see any of these symbols pop up on your dashboard, contact Montrose Ford of Fairlawn. We'll happily inspect your vehicle for you while also answering any questions you may have!