Are you wondering, "Why are my brakes squeaking?" One of the worst sounds you can hear while driving down the roads of Fairlawn, Akron, and Cleveland is squeaking brakes. Not only is this noise harsh on the ears, it most likely means there's something going on with your brake system. No matter what's going on with your brakes, Montrose Ford of Fairlawn is here to assist you.
To help you decipher just why your brakes are squeaking, we've laid out some of the most common reasons as well as what steps to take. Having well-functioning and healthy brakes is crucial, and reading this article is the first step in keeping them that way.
Schedule a service appointment to fix your squeaking brakes today!
Why Are My Brakes Squeaking? Four Possible Culprits 
1. Brake Pads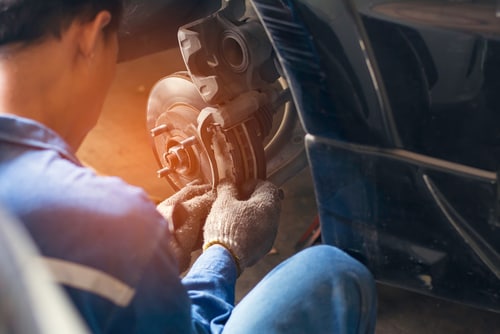 Brake pads are a very important part of your braking system. Since they're so vital in helping your vehicle stop, they come with their own warning system. When these cushioned pads wear down over time, little steel tabs become exposed, causing your squeaking brakes. These wear indicators will then hit the rotors to let you know when it's time for a brake pad replacement.
While this is a simple-enough repair, if not taken care of relatively quickly, it could cause ineffective braking and/or rotor damage. To avoid more costly repairs down the line, see your authorized mechanics as soon as possible.
2. Rotor Rust
Over time, moisture from air, rain, snow, and other elements can cause the rotors in your brake system to rust. This can happen more quickly if your car is unable to be kept in a garage, or if you reside in a damper environment.
When this happens, rust from your rotors will get into the edge of your brake pad as it turns, which is known to cause a squeaking sound. If you suspect this is the reason for your squeaking brakes, schedule an appointment with your authorized dealership to repair or replace your rotors to ensure safe and soundless braking.
3. Anti-Rattle Clips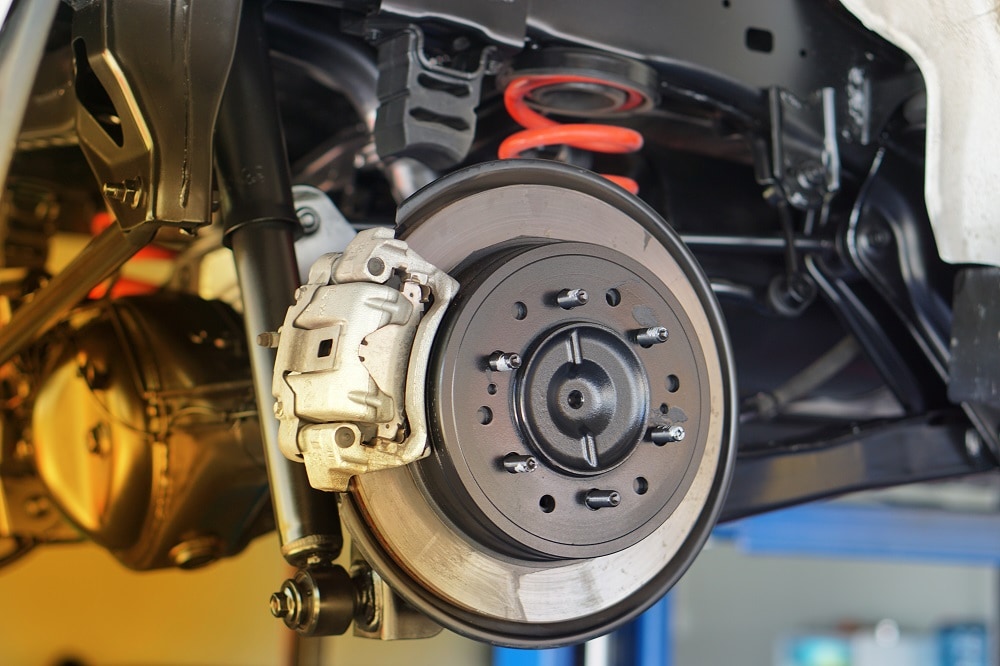 Along with their wear indicators, brake pads also come equipped with anti-rattle clips, which prevent them from vibrating when the brakes are applied. If there is something wrong with these clips, the rattling from the brake pads can produce that squeaking sound.
To stop the squeaking brakes and make sure that your brake system is in working order, have your anti-rattle clips replaced at your certified service center.
4. Brake Glaze
If the calipers in your brake system are stuck, it will cause your brakes to stay partially applied. This constant contact provides too much friction and heat, resulting in your brake pads and rotors crystalizing. This is also known as "glazing," and, you called it-it makes a squeaking sound when they connect.
Not only does this lessen brake power, it can cause serious issues with your whole system as well. It's best to replace your brake pads and resurface your rotors when this happens.
Fix Your Squeaking Brakes at Montrose Ford of Fairlawn
If you are experiencing any of the above reasons for squeaking brakes, take care of it as soon as possible at our state-of-the-art service center. Our certified technicians know the ins and outs of these systems, and we can diagnose, repair, and replace anything needed to get you back on the road once again.
We proudly serve drivers in and around the Fairlawn, Akron, and Cleveland areas, and we can't wait to assist you!