The team at Montrose Ford Fairlawn is reminding all drivers in the Fairlawn, Akron, and Cleveland areas to practice summer safety and don't leave your dog in a hot car.
When it comes to our 4-legged family members, even a brief pit stop at Giant Eagle to grab a gallon of milk on your way home from the dog park can become dangerous, so we're asking all pooch parents to play it safe and take their dog home first, where it's nice and cool.
Hot Cars Are Dangerous for Dogs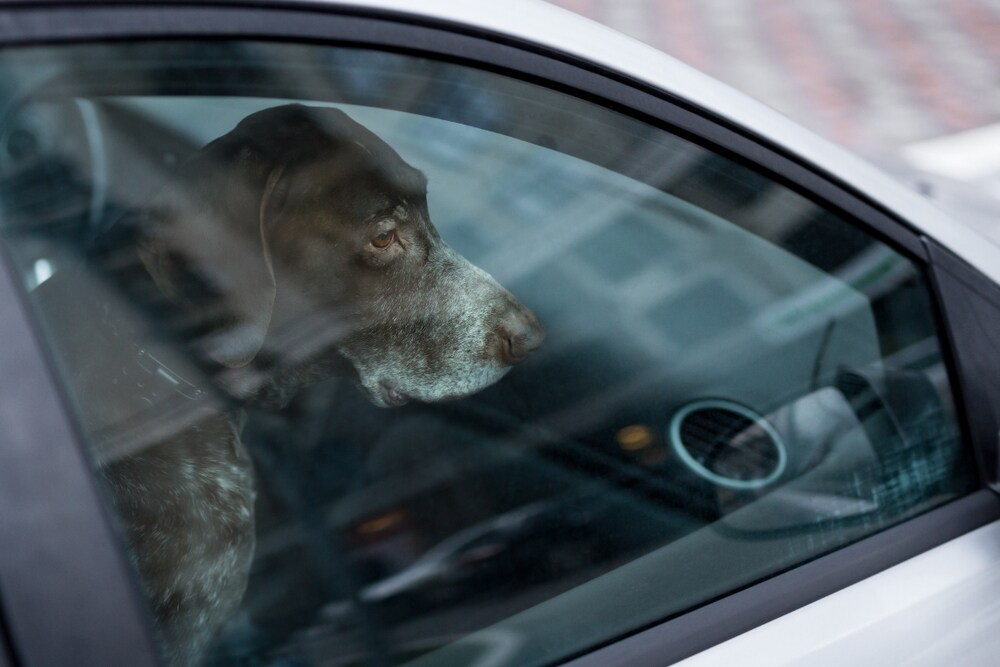 While most people are happy to dust off their summer wardrobe once the snow starts to melt, remember that your dog is wearing a fur coat all-year-round and tends to become uncomfortable at an external temperature of approximately 83 degrees Fahrenheit.
Even if you're parked in the shade, your car's temperature can surpass this threshold very quickly. In fact, it can rise 20 degrees above the outside temperature in just the first 10 minutes in the parking lot. The temperature climbs incrementally from there.
This means that even on a comfortable 70-degree day, your car's internal temperature can be well over 100 degrees in just a matter of minutes. Unfortunately, prolonged exposure to these kinds of temperatures can lead to heat stroke, which is life-threatening for your pooch.
Heat Stroke in Dogs
Most dogs have an internal temperature of 101-102.5 degrees Fahrenheit, but if their internal temperature hits 106 degrees, your dog is at risk of heat stroke. That's just a few degrees above their normal temperature!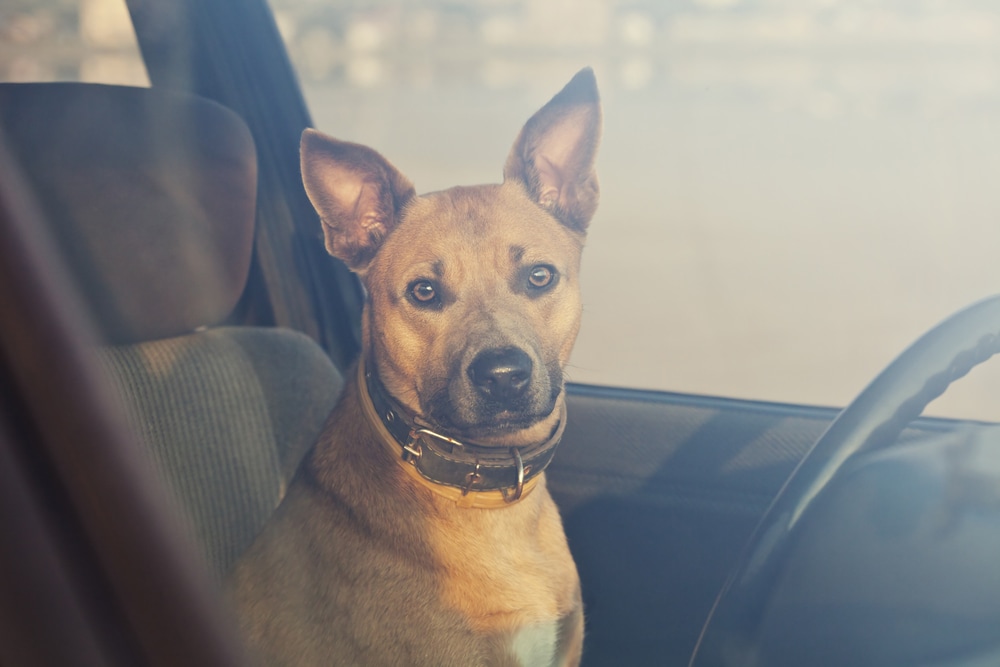 If you think your dog may have heat stroke, look out for the following symptoms:
Panting
Drooling
Vomiting
Weakness
Collapse
Seizures
As soon as you notice any of these symptoms, move your dog somewhere cool immediately and call your vet. Sprinkle him with water and place cold compresses on the back of his neck and under his arm pits.
Don't submerge him in water as this could bring down his temperature too quickly and cause shock.
It's a good idea to have the phone numbers of your nearest emergency vet on-hand at all times, so your dog can receive prompt care when he needs it.
What If You See a Dog in a Hot Car?
While we don't think that any dog moms and dads intend to put their pups in any danger, we also know that not many people realize just how hot a car can get. If you're out and about and see a dog in a hot car, there are a few steps you can follow to help:
Note the car's make, model, and license plate number
Take a picture of the scene
Ask nearby businesses to make an emergency announcement
Call the police or 9-1-1 and wait by the car
Ohio has a law protecting civilians who enter someone's car to rescue a pet or child that's in grave danger. Always call the police first but keep an eye on the dog for signs of heat stroke and distress while you wait.
Practice Summer Safety: Don't Leave Your Dog in a Hot Car
The team at Montrose Ford Fairlawn thanks you for helping us practice summer pet safety in the greater Cleveland and Akron areas.
If you're around the Fairlawn area, be sure you don't leave your dog in a hot car and remind others, too! Feel free to contact us with any questions!
Sources:
https://www.legislature.ohio.gov/legislation/legislation-summary?id=GA131-SB-215
https://www.petinsurance.com/healthzone/pet-articles/pet-health/Hot-Car-Danger-to-Pets.aspx
http://www.humanesociety.org/animals/resources/tips/help-dog-in-hot-car.html
http://www.humanesociety.org/assets/pdfs/pets/hot_car_flyer.pdf