Leasing vs Buying

When our customers in the greater Akron and Cleveland areas ask us about the benefits of leasing vs. buying, we remind them that it all depends on what you're looking for from your next car, including new and used. Our Alliance area finance team here at Montrose Ford Fairlawn has helped to create this guide with the four questions you should ask yourself to figure out whether leasing or buying is the right choice for you.
1.Lease vs Buy: What's Your Budget?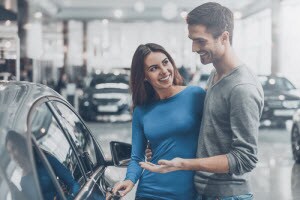 What you're looking to pay, both monthly and upfront, may play a big part in whether you choose to buy or lease. When you buy a car, you are often expected to put down a payment of approximately 20 percent of the car's value. Leases, however, require less of a down payment, if they require one at all.
Leases also tend to have a lower monthly payment, because you're only paying for the price of the car's depreciation over the course of your lease. Comparatively, when you buy a car, you're financing the entire cost of the vehicle, so you'll likely have a higher monthly payment than you would if you leased the same car.
2.Lease vs Buy: How Much Freedom Do You Want?
While leases tend to have lower payments overall, the trade-off is that they face some limitations. Leases often come with a mileage limit and will charge a fee if you drive more miles than agreed upon in your lease. All customizations, as well, need to be removable. Also, keep in mind that you will be upheld to the full term of your lease, meaning you may not have the option to end it early.
Car buyers, on the other hand, are free to do what they wish with their car. They can drive as many miles as they want, customize as they wish, and trade in their car at any time.
3.How Often Do You Want to Upgrade?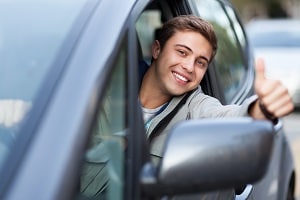 One of the biggest perks to leasing a car is that you get to trade up to the newest model every couple of years. This means you're constantly driving the most in-vogue styles with the most up-to-date safety features and technology. At the end of your lease, all you have to do is drop the car off at the dealership and pick out your next one.
In contrast, when you buy a car, the payments can sometimes last six years or more, and you'll likely want to hold on to your vehicle long after that. Over time, your car may gradually grow more outdated.
4.Do You Want to Own a Car?
The final question to ask yourself is whether or not you want to own a car. Remember that, when you lease, you won't be paying towards ownership of the vehicle. At the end of your term, you have the option to purchase the car or start a new lease, but either way, your monthly payments will continue.
When you buy, however, every payment you make is equity in your car, which is a sizeable asset to have in your name.
Will You Lease or Buy?
If you're still not sure whether you should lease vs. buy your next car, feel free to reach out to our Alliance area finance center for advice. Our AFIP-certified advisors have helped many customers in the Cleveland and Akron areas answer this question for themselves, so contact Montrose Ford Fairlawn today to determine what's right for you.