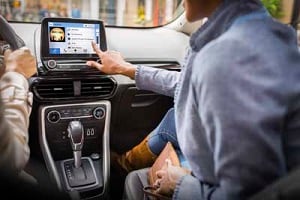 Regardless of whether we're talking about sedans, coupes, crossovers, SUVs, pickup trucks, minivans, or other models, Ford cars have some of the finest interiors of any cars on the market. That's why our Montrose Ford of Fairlawn team created this comprehensive library of Ford interior reviews.
Take a look!
And, if you live around Cleveland, Akron, Fairlawn, or any of the nearby Ohio communities, contact us. We'd be happy to answer all your questions about any model's cabin, or to set up your test drive.
Ford Expedition Interior Review
Ford Transit Connect Interior Review
Our Interior Reviews
Each of these articles will cover some of the most important categories when it comes to a Ford interior.
Cabin Space: Of course, you'll want to know how much room everybody will have for their head, legs, hips, and shoulders. You'll also want to know how much cargo you can transport.
Design: Upholstery? Trimming? Paneling? We'll cover some of the specifics of interior style.
Amenities: In our opinion, features like climate control and driver's seat adjustability are just as important to the overall driving experience as horsepower, torque, and fuel economy.
Technology: It's the 21st century, and it's practically your right to expect entertainment and connectivity wherever you go. Fortunately, all Ford vehicles fully respect your rights.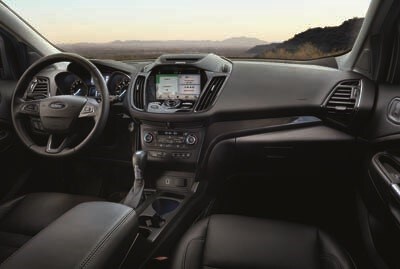 Best of all, the links on this page are intended for anybody and everybody. It doesn't matter if you're just starting to consider a new car, you're in the thick of the research process, or you've practically already decided upon a model and are ready to sign the papers. These resources will help anybody at any stage.
Schedule your test drive as soon as you can: Montrose Ford of Fairlawn!
From options like the Ford Escape and the Ford Fusion to the Ford Explorer and the Ford Fiesta and beyond, we've got plenty of vehicles at our Montrose Ford of Fairlawn showroom. Please don't hesitate to chat with us online, text us from your cell, call us on the phone, or stop by in person for your test drive.
When it comes to a vehicle's interior, nothing can serve as a substitute for experiencing things first hand.