Ford is certainly an appealing option for your next new or used car, but with so many models, where's a good place to learn about each option? Well, our team at Montrose Ford of Fairlawn has put together numerous car reviews so you can learn about every new or used car just by clicking the links on this page.
If you're eager to drive a new Ford around Fairlawn, Akron, and Cleveland, check out our car reviews to see which model is best suited for you!
What You'll Learn in Our Car Reviews
We understand that you want a Ford model that comfortably fits into your daily lifestyle, whether that includes long commutes, trips to soccer practice with the kids, or heavy-duty work on the job. In our car reviews, you'll find valuable information about each model that is designed to highlight the features you're looking for.
Large SUVs will have sections that go in depth on cargo space or safety features. Sedans may focus more on fuel economy, or entertainment systems.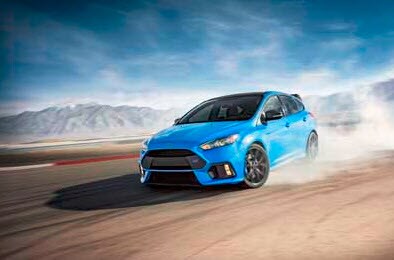 Each review is going to give you standard information on the model, but beyond that you'll find we highlight traits that better reflect the qualities you're looking for in a vehicle. This approach means you'll get precise, useful knowledge about every Ford. 
The Benefits of Research
Our dealership provides all this information in one convenient location because we think it's important you get a Ford that has every quality you're looking for. Before you settle into the driver's seat for a test drive, you'll want to be sure that model has the fuel economy you desire or the legroom you consider ideal.
By reading through our vehicle reviews, you'll have a detailed understanding of the vehicle you're about to drive, so you can be confident it's the best choice. Plus, with all the links located on this page, you don't have to spend any time searching for the right information.
Getting Behind the Wheel!
After reading through our car reviews and identifying the features you want in your next car, all that's left is scheduling a test drive!
So, start cruising through Fairlawn, Akron, and Cleveland by contacting us here at Montrose Ford of Fairlawn today!