One of the best aspects about owning a Ford is the ability to make it all your own. Not only does that give you the chance to fully deck it out how you see fit, but you can further protect your vehicle, as well. By doing so, driving in the Fairlawn, Akron, and Cleveland areas will always be a treat.
At Montrose Ford of Fairlawn, we want you to have your dream Ford, which is why we created our Ford accessories guide, so you can see some of the incredible additions you can add to your new or used car. The possibilities are almost endless! Contact us for more information on our Ford accessories.
Ford Technology Accessories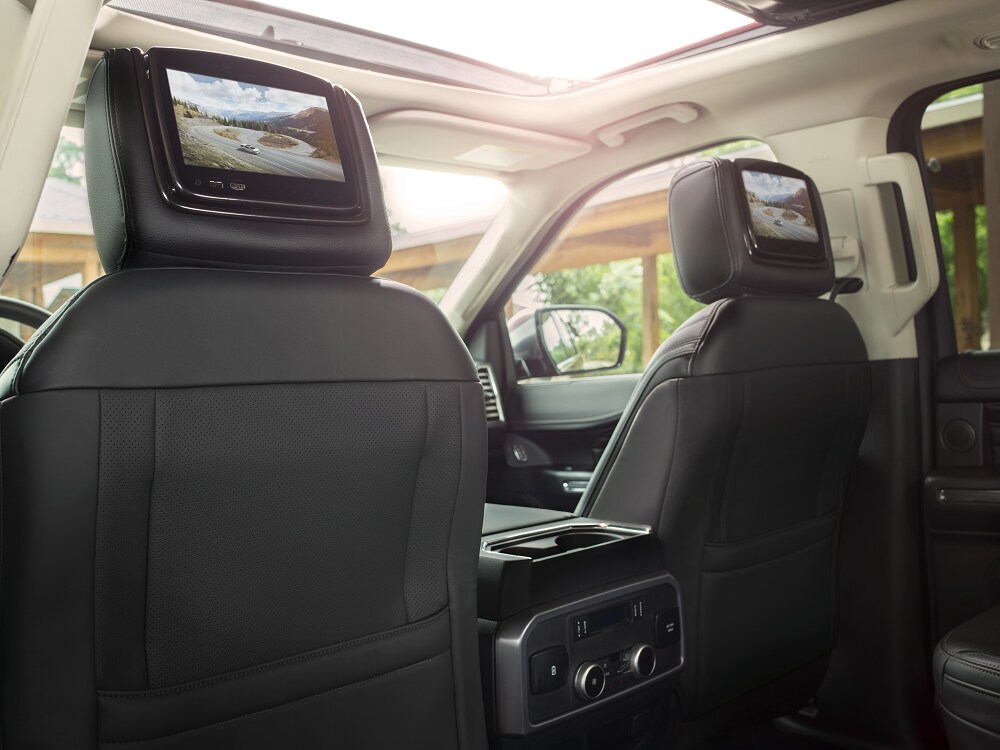 Staying entertained and connected while driving is important. Though Fords already come with a suite of innovative tech, you can enhance it further with electronic accessories. Passengers in the back will love a rear seat entertainment system, which can include dual screens on the back of each seat as well as a DVD player.
You can also spruce up your cabin with the mood-setting interior light kit. This kit allows you to choose from seven different LED light hues in your cupholder area and wheel wells.
Ford Protective Accessories
To keep your Ford clean and looking great for years to come, choose from a plethora of protective Ford accessories available. All-season floor mats and liners provide a solid defense for the floors of your vehicle, so whether it's muddy, rainy, or snowy, these easy-to-clean accessories are there to pick up the dirt.
You can also ensure the outside of your vehicle remains shiny and bright with hood protectors, full-vehicle covers, and splash guards. Order your Ford accessories today!
Ford Cargo Accessories
There is no such thing as too much space. Whether you're looking to pack it in on the outside of your vehicle or securely inside, Ford has you covered. Easily mount bikes to the back of your vehicle with racks and carriers by Thule, which can hold two or four bicycles securely.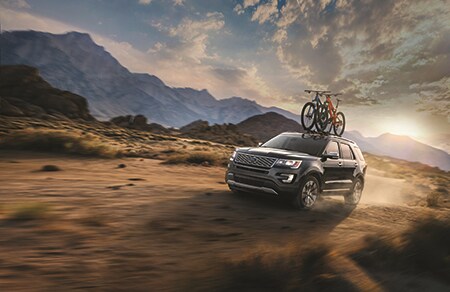 You can also opt for roof-mounted rails that can be made especially for bikes, luggage, or even large items, such as kayaks. There are also cargo boxes that secure perfectly to these racks, so you can ensure your belongings are safely on the top of your car.
Inside, you can easily organize your other possessions with the Cargo Logic System that helps items from shifting. Soft bags for cooling and keeping grocery items in their place are also available. You can even purchase the vehicle safe by Console Vault, which allows you to keep your precious cargo secure at all times.
Ford Accessories: Trucks
There's nothing like decking out a truck to be all it can be. Items, such as truck bed illumination and dividers, can elevate your cargo area like never before, providing light and a space for everything you need.
Bed covers are also available, so if the weather outside is not so ideal, your tools and items in the back can be free from damage. They even lock, so you can rest easy knowing your items are safe.
Find Your Ford Accessories at Montrose Ford of Fairlawn
There's no better way to take your driving experiences in the Fairlawn, Akron, and Cleveland areas to the next level than with some good accessories. No matter what Ford accessory you're looking for, our dealership can outfit your Ford as you see fit. Stop by and see what we can do for you today.