At many dealerships these days, those with limited financing options will turn to a Buy Here, Pay Here plan. However, at Montrose Ford of Fairlawn, we're not in the business of limiting anybody during the car-buying process, whether you want a new or used car.
Fairlawn, Akron, and Cleveland drivers looking for an alternative financing option can always turn to our team instead. We'll keep your options open!
What Is Buy Here Pay Here Financing?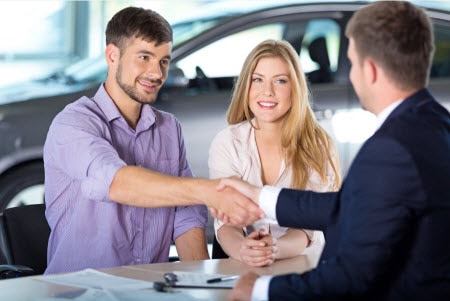 In Buy Here, Pay Here (or BHPH) financing, the dealership takes the place of the bank or credit union and hands out the auto loan themselves. So, the whole arrangement takes place at the dealership you're buying from. In some cases, you even have to drive to the dealership to make the payments in person.
If you end up pigeon-holed into an in-person payment, you'll have to make weekly and bi-weekly payment trips to the dealership. Also, they may not always be flexible when it comes to late payments.
BHPH plans tend to be stricter, so it's important to read all the fine print on them. You'll have to inquire at length about contract terms before committing. Nevertheless, the dealership may be telling you that, as a buyer with bad credit or no credit at all, this is your only option. However, that's simply untrue.
We'll Work with Your Credit
At our dealership, we have a skilled team of financiers who are all AFIP-certified. They work with a large network of over 40 banks, credit unions, and other financial institutions. Plus, they consider it their mission to pair you with the finance option that best matches your needs.
If you have poor credit or no credit, they'll reach out to secure terms that you'll be able to afford every month. Since this is a traditional financing process, you'll be able to make payments online or through the mail, making it far more convenient.
Even just getting started with the financing process is convenient here. You can do so by filling out an online application today. From there, our financial advisors will get to work.
Check Out Our Specials and Incentives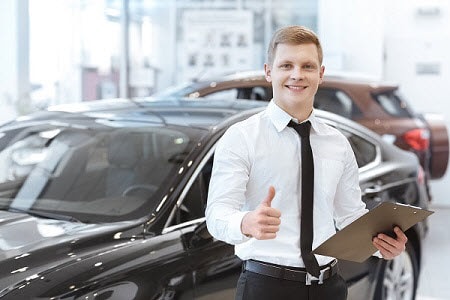 In addition to helping drivers secure a fitting financing plan, we also have a number of rotating specials and incentives that can help cut down on the starting cost of your vehicle.
These include lending programs for different driver needs. For example, perhaps the reason why you have no credit is because you're just getting started on your own. In that case, you may want to inquire about our College Graduate Financing or our 1st Time Buyer Financing.
Our finance team will let you know if you're eligible for any of our current specials. Get in touch with them now!
Buy Here, Pay Here
Despite what you may have heard elsewhere, Buy Here, Pay Here financing isn't your only option as a credit-challenged buyer. With Montrose Ford of Fairlawn, you have plenty of other options at your disposal.
Fairlawn, Akron, and Cleveland drivers should contact us today for more information!